Strong soft soap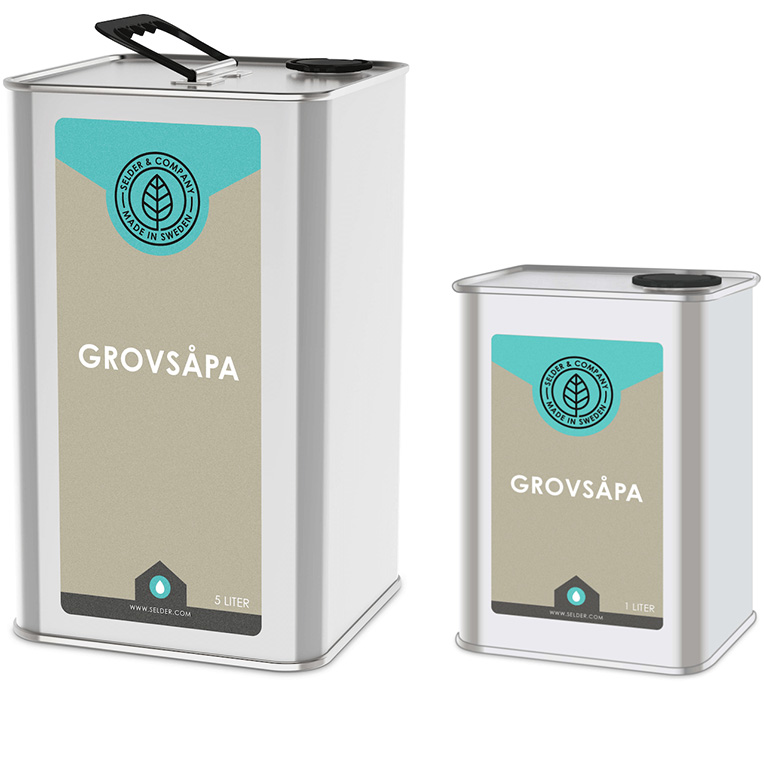 STRONG SOFT SOAP dissolves all grease
A strong linseed oil soap that dissolves all grease.
Packaged in 5 liter and 1 liter tin canisters and 200 and 1000 liter drums.
How to use STRONG SOFT SOAP
Very heavy dirt; motors and the like: Brush the surface with STRONG SOFT SOAP and let it work. Process with a dish brush. Process with a dish brush.
Repeat if necessary.
Heavy dirt: Dilute STRONG SOFT SOAP with about half water or until it can be sprayed with a hand sprayer. Spray the dirty surface liberally and let it work. Process the dirt and rinse.
Light dirt: Dilute STRONG SOFT SOAP down to 1/100 and apply. Leave to work and scrub with a brush, or wash off with a high pressure washer.
Brushes with residues of linseed oil or linseed oil paint: Cover the brush with STRONG SOFT SOAP and knead it. The soap becomes thinner and/or colored as it dissolves dye. Rinse with water. Then squeeze the water out of the brush, cover again with soap and knead. Repeat until the soap is no longer runny and/or colored. Rinse the brush thoroughly several times with water. Allow the brush to dry completely before using it for Selder paints or oils.
Dried linseed oil or linseed oil paint residue: Soak the item in undiluted STRONG SOFT SOAP until the dried paint or oil has softened and can be removed. This may take several days.
NOTE: STRONG SOFT SOAP dissolves linseed oil paint and attacks aluminum.
Work protection: Use gloves when working with STRONG SOFT SOAP, as it dries out the skin. Beware of the eyes, as the soap is highly irritating.
If you have questions or other concerns regarding SELDER STRONG SOFT SOAP, you are most welcome to contact us.
Instructions for use for STRONG SOFT SOAP
SELDER & COMPANY AB
READ CAREFULLY FOR A GOOD RESULT.
Download the user manual in PDF.
The technical data sheet and the safety data sheet in PDF can be found under the "Data sheet" tab in the main menu.